Tips| How to learn Chinese within 10 mins everyday?
We all know learning a new language needs time and efforts, however, some tips can save your kids' time to grasp Chinese fast.
Enjoying a Mandarin song in 3 mins
For many Chinese learners, the biggest motivation starts from the interest in Chinese culture, such as Chinese movies and drama shows. But watching a picture usually costs several hours and it is hard for beginners to fully understand the meaning. Therefore, it is a good way for learners to learn Chinese songs, most of which just needs around 3 minutes. In fact, you can let your phone play the song whenever you want, including preparing the breakfast or doing the cleaning.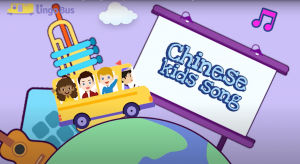 Fun Chinese Children Song"Let's go to the park this weekend"
Being exposed to Chinese environment as much as you can
It is known to us all that the best way to learn Chinese is to stay in China for a period, but it is not practicable for everyone to do so. Alternatively, it is much easier for you to go to Chinese markets and Chinese restaurants in your city. For example, you can just buy a piece of Chinese-made good and learn the words on its package each day. Moreover, it is more convenient to communicate with your Chinese friends (if you have) or order the food in Chinese restaurant spontaneously. Although not everyone can have a full-Chinese environment, you can increase the exposure to Chinese as much as you can! Or you can exposure yourself to online immersive classes such as Lingo Bus to have a better learn this language.
Revising what you learned in 10 minutes
Practice makes perfect, so does to Chinese. Someone may spend hours studying new verbs and grammar but forget more than 70% the next day. According to the forgetting curve, a short review within 24 hours can reduce the forgetting rate to around 30%. That is to say, recalling in 5 mins is better than pouring one hour in new things to some degree.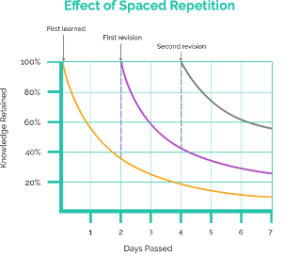 A good teacher can improve learning efficiently
Despite people today have large amount of studying resources, a good teacher can save a lot of time. When we study Chinese on ourselves, we may have no clue about the tones and mimic the pronunciation by ourselves. It is useful at some time, however, you may find yourself wasting time in learning something wrong at last. For example, If you are taking classes with a professional teacher, you can distinguish different pronunciations of the same Chinese character such as "行(hánɡ)"and "行(xínɡ)"within 5 mins rather than struggling with one word for hours.
Speaking of learning with native speakers, Lingo Bus is definitely the best choice for kids to start their Chinese trip. As the global leader in online Mandarin Chinese classes, it has experienced and certified native speaking teachers to make you enjoy learning Chinese!
All in all, the main concept of learning Chinese fast is to utilize Chinese resources around you, either online or offline. The tips above may help you do more with less, however, learning a new language is like a Marathon, which not only needs proper methods but also enough time.