Top 8 Powerful Language Translation Apps for Learners in 2020
Learning a language is a skill that has never lost its importance. I think it's something that is important no matter how far back you look in human history. As we have always wanted to communicate and explore!
Learning new languages became a key to succeeding in a connected world.
But unlike in the past, we are extremely lucky, we have language translator apps at our disposal! No need to use books to survive in a foreign country, or even to learn a new language. I know many short-term travelers abroad use a language translator app as their primary tool to get by. Using it to translate menus, to talk to locals, etc. But what if I told you that a language translator app can also be a very useful to you as a long-term language learner. That's because they offer an easy way to increase your vocabulary or even to gain a better understanding of the grammar.
Since there are many options out there, here are my top favorite language translator apps:
1- Pleco
Old faithful! My first language translator app and the most useful tool I had when I came to China 5 years ago having 0 Chinese language skills.
Why we like this app:
Easy to use and friendly user interface that hasn't changed in a long time, but why mess with perfection!
Where to download it:
Available on iTunes for iPad and iPhone and android.
Standout features:
One of the first translators to have a 'scan' feature that would read and translate stuff in written formats. As you can imagine this is extremely useful for reading menus, posters, books, etc. These features are available as an in-app download for a fee but can be tried as a demo.
2-iTranslate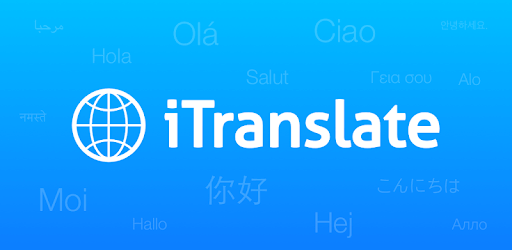 Imagine more academic Google translator.
Why we like this app:
Can translate over 100 languages! It provides in-depth grammar translation of audio or written content.
Where to download it:
Available on iTunes or android.
Standout features:
It can translate straight from dictation so you don't even have to write. It's also a fun way to test if you have your pronunciation right!
3-Google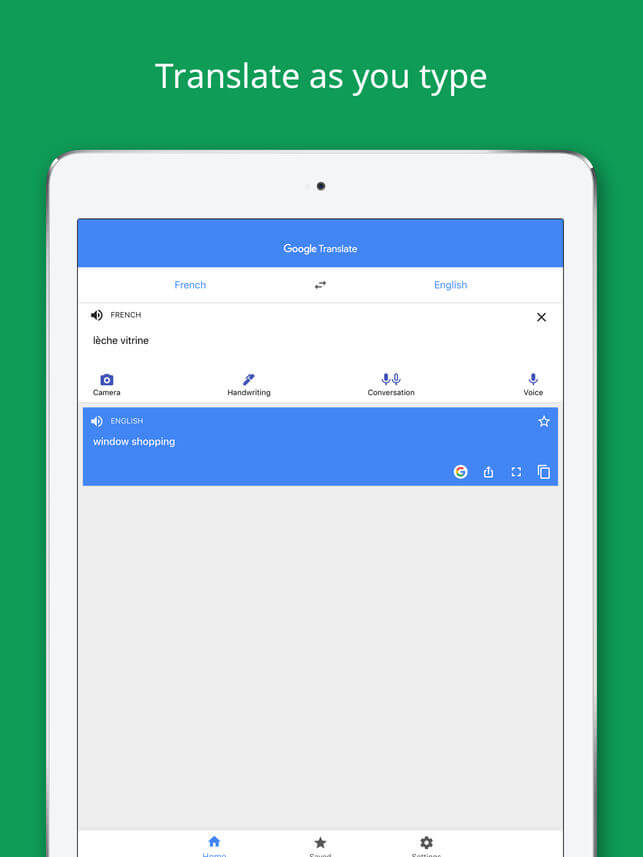 Can't survive without Google so I couldn't fail to mention their translation app!
Why we like this app:
Probably the easiest app to use since many of us are already used to the Google interface. Most importantly all features are free.
Where to download it:
Available on iTunes or android.
Standout features:
Just like other Google based apps you can pre-download. That means you can have important translations saved at the ready for when you have sketchy internet.
4-Speak and Translate: Translator by Apalon
I think the name is self explanatory! Great app for travelers and learners alike.
Why we like this app:
There is a free and a paid version that is ad free, I think that's great because you can work out if you like it before spending money on an app.
Where to download it:
Available on iTunes.
Standout features:
It's integrated with your iCloud meaning it can be streamed and you can view all your translation history across your devices. Yes, that includes your MacBook! You can also switch between devices whilst using it!
5-Papago

Just look for the cute parrot!
Why we like this app:
It focuses on Asian languages!
Where to download it:
Available on iTunes or android.
Standout features:
Most apps just give you a translation and that's that! As the internet goes to show (plenty of meme's) there's a lot that can go wrong with this. Just look up translation fails! When there is more than one translation available Papago gives you the option to hone in on the correct translation. They way they do this is by offering different images for you to pick the context. To me that's just genius!
6-SayHi

Ni Haooooooo!
Why we like this app:
It feels like you are having a conversation not a translation.
Where to download it:
Available on iTunes or android.
Standout features:
It allows you to pick whether you want to listen to a female or male translator and you can even pick speed!
7-Travis
The name makes me feel like Iron Man! Makes me think I could be my very own language superhero with this!
Why we like this app:
It's so small and cute and it fits in your hand! The makers also donate $2.50 from each device to preserving threatened languages. Something that is unfortunately becoming more common.
Where to download it:
Available for purchase online.
Standout features:
Since I haven't been able to test it myself I can only go by word of mouth. Since it's AI powered it learns as it goes along, giving you the best translation.
Although I think a language translator app is a useful learning tool in language studies, it's more suited for adults. I still remember learning French as an 8-year-old where we would have dictionary classes. Safe to say I vividly remember it because I hated it! It's not rocket science (although proven scientifically) that children learn better when provided resources that are accessible to them. That means, fun, interactive, and age appropriate!
That's why if you have a child between 5 to 12 years old I suggest introducing the Lingo Bus app to them!
So here is a surprise number 8 although it isn't really a language translator app.
8-Lingo Bus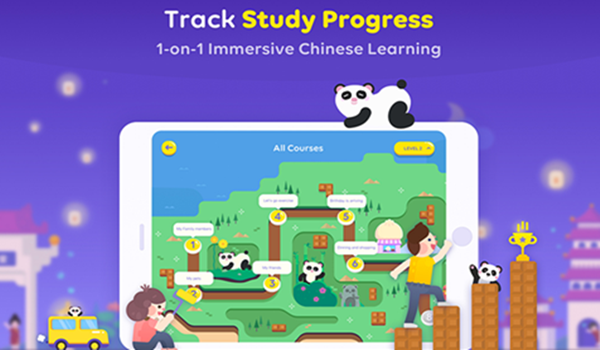 The best Chinese language learning app for children!
Why we like this app:
If your child wants to learn Chinese this is the only tool they need! It's not just the app that is noteworthy, with a list of endless features. If you follow the Lingo Bus official Facebook account, you can get lots of free cultural activities and support. New features are constantly being added to the app taking parental feedback into question. On top of all this you don't even have to loose anything by trying it as the first class is free with no strings attached.
Where to download it:
Available on iTunes for iPad or iPhone, there's also a browser feature.
Standout features:
Flashcards, a whole library at your disposal, native teachers available for 1 on 1 classes, the list is endless! Basically everything your child needs to learn Chinese in an engaging, fun way in one place.
Request a Free Live Chinese Class for Your Children
Remember that any language learning tool is only as effective as how it is used. If you want some further tips on how to use Chinese language learning Apps effectively why not look at our past posts! These 8 apps will be able to offer support and help you to improve your Chinese. Or if you are planning to travel to China in the near future will lend a helping hand. A language translator app is a key tool when learning a new language, find which one matches your style best! Happy studies!
Copyright Notice: Everyone is welcome to forward the articles in this blog as long as the links to these articles are also included.
---