Best Kids Clothing Websites in 2020
One of the happiest things for kids is to buy new clothes. Picking the right clothes for kids is very important to look good. But which are the best kids clothing websites? How to choose clothes for children?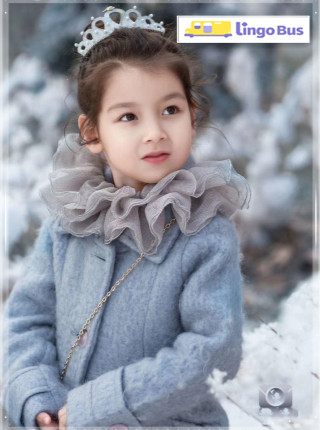 The Importance of Buying Quality Clothes for Kids
1. A child's sensitive skin needs the best natural based materials.
Clothes that contain dyes and perfumes can irritate your kids sensitive and delicate skin. Check the clothes label to make sure it's dye and perfume free, and not made of synthetic materials.
2. Be careful of child's clothing size.
Sometimes parents cannot judge well and buy clothes, which then turn out not to be the right size for their child. If you are not sure about the size, always buy clothing one size up, these clothes will certainly be appropriate for him at a later stage!
3. Kids are hard on their clothing.
Children need active activities and like sports. They like climbing trees, playing in the mud. So parents need to buy clothing that can be washed often and still keep their shape.
4. Always buy practical clothes.
Far too often, we wear clothes once or twice then relegate them to the backs of our closets. Then we do a closet cleanout. It's really a bad use of our money. Now take a look at your kids closet and only buy clothes kids will really wear.
Trustful clothing websites for kids
It is a Spanish fast fashion company. Until now, there are over 7000 Zara stores in 50 countries. Zara stores have children's clothing, man's clothing and women's clothing. They only need 1 week to develop a new product and ship it to stores. Their kids clothing is available for children aged between 3 months to 14 years old. You can easily find the nearest stores from your home.
It is a chain of department stores in the northeastern United States. As a private company, it especially focusses on kids' clothing to provide the perfect outfits from a wide variety. Keep in mind that their Sunday open time is different from their usual opening times, for detailed information, please visit Century 21 official site. They have a standard $9.99 fee for standard ground shipping. If your order is more than $75, you are entitled to free standard shipping. If you want to send your friends' child some clothes and don't know which one is suitable, you can buy one of their gift cards. This is very convenient.
It is a leading brand of of children's apparel in the United States, located in Buckhead, Atlanta. Carters Inc. has 6 brands in total: Precious Firsts, Child of Mine, Genuine Kids, Just One You, Simple Joys, Skip Hop, OshKosh B'gosh, Carter's. Their official site has many useful information like size chart, coupon policy and special offers and so on. Carter's gift card contains baby's first to birthdays to holidays, which is a perfect gift.
A good way to help your child is to establish a good support system at home. Beautiful clothes help children to appreciate aesthetics. Do you know what style of special clothing Chinese children wear? Or find out more about Chinese language and culture? It's an understatement to say that reading for kids, is of extreme importance! Books carry important messages and are the keystone of knowledge. If you want to enhance your child's Mandarin Chinese spoken ability, book a free demo class now.
Register to Book A Free Chinese Class for Your Child
Copyright Notice: Everyone is welcome to forward the articles in this blog as long as the links to these articles are also included.
---